Breaker Level
Posts: 340
Joined: Tue Nov 29, 2011 12:17 pm
fearthewave wrote:Another coming today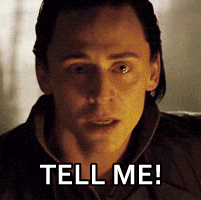 ---
TU23 wrote:I don't know if this is what Fear the Wave was talking about, but Christian Montano, an OL from Brown University will transfer to Tulane as a grad transfer. Montano would have been a 4 year starter had he not gotten hurt early this season. He took advantage of the new transfer rule to sit out and transfer to a D1. He was All-Ivy league in 2017. He has 1 year left and can play all positions on the line but has significant experience at center and guard.
Shoot, I thought you meant Christian "Manos de Machete" Montano, the undefeated cruiserweight.
http://boxeomundial.com/brandun-lee-and ... e-ko-wins/
---
hashtag
Stopbunting
hashtag
StopPUNTING!
---
President's Circle
Posts: 4202
Joined: Fri Nov 28, 2008 5:13 pm
Location: Virginia Beach, VA
Contact:
AnY iMaGeS yOu PoRtRaY wIlL bE rEpReSeNtAtIvE oF tHe TeAm YoU sUpPoRt
---