"With all due respect to the Green Wave, this is the least important game on Ohio State's schedule. Tulane isn't going to beat the Buckeyes and even if – and it's an Isaiah Prince-sized if – it did, the Selection Committee would forget all about it as long as OSU takes care of business against Penn State the following week."
So, if there were a game the Buckeyes were going to look past, it could be this one!
Note: Isaiah Prince is a 6'7" 300+ lb lineman, so they're saying it's a big if.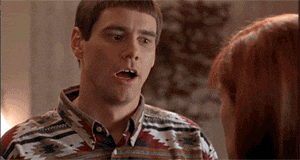 Near losses to "G5" opponents:
2015 - #1 OSU 20 - Northern Illinois 13 (8-6)
2011 - #15 OSU 27 - Toledo 22 (9-4) (Buckeyes ended up 6-7, led by interim head coach and current UC Bearcat HC Luke Fickel.)
2009 - #6 OSU 31 - Navy 27 (10-4)
2008 - #3 OSU 26 - Ohio U 14 (4-8) (OU held the lead into the 4th quarter before fumbling a punt on their own 25 and then allowing a punt return touchdown)
2004 - #9 OSU 24 - Marshall 21 (6-6) (This was a .500 Marshall team not one of their good teams from the days of yore. I was at this game with my girlfriend at the time, her first football game. Buckeyes won it with a 55 yard field goal as time expired).
2003 - #2 OSU 16 - San Diego State 13 (6-6)
2003 - #5 OSU 24 - Bowling Green 17 (11-3) (BGSU was coached by Urban Meyer)
2002 - #6 OSU 23 - Cincinnati 19 (7-7) (This was played at Paul Brown stadium in Cincinnati. UC dropped two passes in the end zone in the final minute before throwing an interception on 4th down with 26 seconds left. OSU went on to win their first true national title since 1968.)
There have been plenty of other close games against "G5" teams that have gone into the 4th quarter. In fact, the Buckeyes are notorious for playing down to their competition. This article is from 2016, but still rings true.
https://www.landgrantholyland.com/2016/9/2/12566630/ohio-state-football-bgsu-mac-g5-struggles
I'm hoping for a long car ride home with dad (Buckeye Alum)
Roll Wave!!